"A community of knowledge entrepreneurs, we aim to give you the best of services; while on the front of innovation in all aspects"
Ben Atitsogbui
President & Chief Executive Officer
About us
Raycom Technologies Ghana Limited
RayCom Technologies Ghana Limited (RCT), an ICT company incorporated in Ghana in 2000 provides a wide spectrum of tailor-made information technology solutions to clients. The mainstay of this company is its ability to provide state-of-the-art, cost effective and expert services in the Information and Communication Technology (ICT) industry while making a distinct contribution to the communities in which the company serves.
Our Mission
Our Mission at Raycom Technologies Ghana Limited is to deliver tailor-made information technology solutions to clients through the provision of a state-of-the- art, cost effective and expert services.
Our Vision
To become a renowned ICT solution provider where our clients can receive quality and satisfactory solutions to their ICT needs in a cost-effective manner
Since its establishment RayCom Technologies has accumulated tremendous experience and has distinguished itself in the provision of cost-effective communication solutions for companies in both the public and private sectors. In the past five years RayCom Technologies has partnered internationally acclaimed ICT solution providers in some parts of the world to enhance the delivery of the state of the art, and user-friendly ICT solutions to its clients.
Silver Bullet
Wherever you find yourself, we create a team of highly skilled professionals around your business to enable you achieve your goals. A cycle of continuous learning and knowledge sharing helps to always improve your core business.
Nobody does it better
With our experienced and dedicated engineers, nobody does cost-effective enterprise solutions better than we do.
Our customer base speaks for itself.
Through hard work and commitment, we have always satisfied our customers and they often get more than they bargained for to their delight.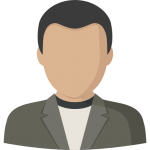 What we appreciate most about working with them is the outstanding customer service they provide. When interacting with one of the service reps, I always feel like I'm their only customer and that no question is stupid. If they get frustrated dealing with technophobes like us, they never show it.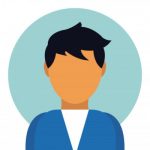 My experience with RayCom Technologies has been nothing short of exceptional!

Being a small business with big business needs is exceedingly trying and not for the faint of heart. Raycom has surpassed all our expectations and never said "no". They have always found a solution regardless of what our issues were, and the service is top-notch with all their employees having the best attitudes.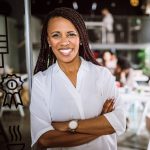 Amazing Service – above and beyond support and very proactive about prevention. We get high level support and solutions with a phone call anytime we need it. I can't recommend them enough to any organisation or business that needs customer experience service. they are simply amazing Raycom.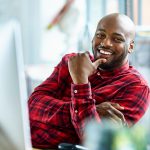 As a company, we initially managed all of our office IT in-house. As we grew, we wanted to spend more and more of our time on our technology and product and Technology Raycom Technologies has allowed us to do that. They've scaled with us and successfully managed the technical portion of our move to a new office.
Raycom Technologies Ghana Limited
Let's talk about your business growth and
Customer Experience services
20
+
Years of Experience in what we do

1063
+
Solutions Deployed
78
+
Industry Solutions
General Questions
Frequently asked questions
It all depends on the number of users, computers, and servers you have in your workplace. After speaking with you about your requirements, Raycom Technologies will put together a custom proposal that covers all of your equipment and provides the services needed to keep your business running smoothly on a daily basis.
Our managed services plan covers 24/7 monitoring and maintenance of your server equipment as well as monitoring and maintenance of your workstations during regular business hours. The core components of every support plan are:
4-Hour Guaranteed Response Time
Advanced Priority Scheduling of On-site Visits
Senior Certified Engineer
Proactive Server and Workstation
Monitoring
Maintenance (scandisk, defrag, etc.)
Business Class Antivirus and Antispyware Software
Unlimited Phone Support
Unlimited Remote Support
Monthly System and Asset Reports
If you're a current client and have a tech problem, you can call the main office number and speak with an engineer right away. You can also email our support team at support@raycomtechnologies.com. If your issue arises after hours and you are a contracted customer, you can call the after-hours support line and an engineer will answer the phone (or call you right back if you leave a voicemail message).
Contact Us
Please do not hesitate, Get in touch with us today
About Us